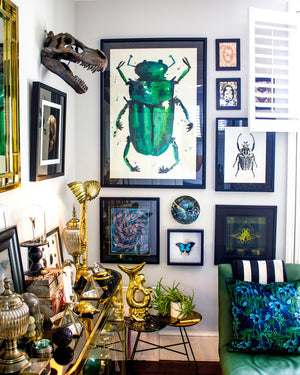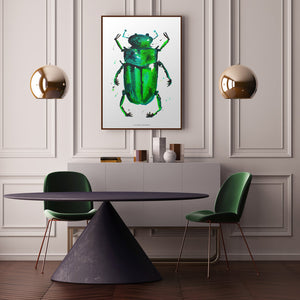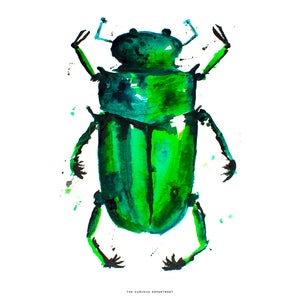 About: Beetle In The Rain is a series of original watercolour paintings by Curious co-founder Ross, which formed as one of the main inspirations for the Metamorphosis collection.
Detail: Original watercolour painting on 100% recycled cotton rag 300 gsm paper, measuring approximately 90cm x 60cm. Each painting will be signed by Ross. 
Please note: Each painting is made to order and may vary slightly from the one in the image, due to the handmade nature and intricacies of watercolour. Painting comes unframed. Please allow 1-2 weeks lead time between ordering and despatch.