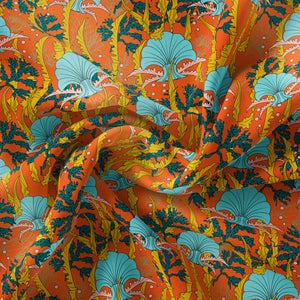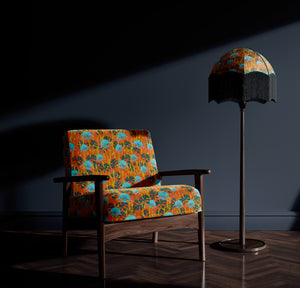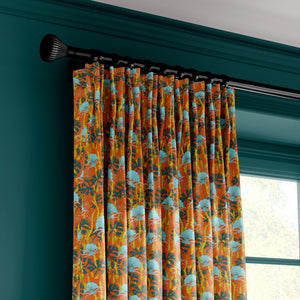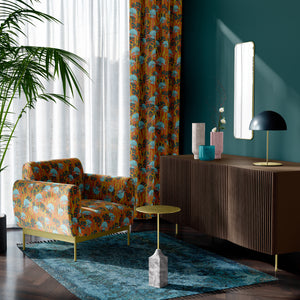 About: The Curious Department proudly presents Coral Odyssey. With hypnotic intertwining corals and sea shells, this vibrant scenescape will take you on a visual adventure across a psychedelic palette of ocean tones.
Details: Our luxurious and shimmering 370gsm 100% Poly Velvet is sold by the metre, with a repeatable pattern at 52cm, a full width of 136cm, and with a Martindale abrasion testing of 60k. Fabrics over 2m come on a roll to ensure no creasing.
Recommended for: Upholstery, drapery, soft furnishings for domestic use. If you require fire treatment, let us know.
Please note: Fabric made to order so please allow 2-3 weeks for delivery.