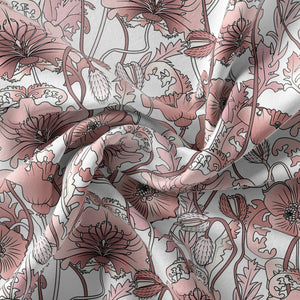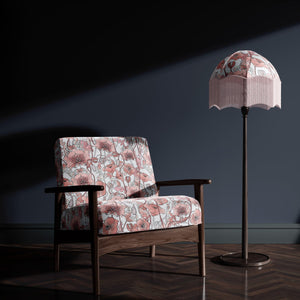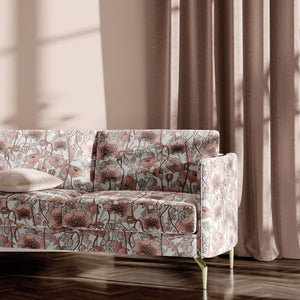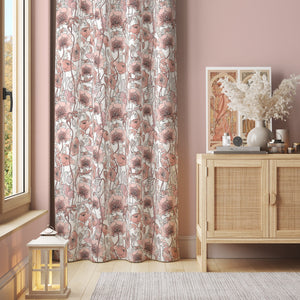 About: Introducing 'Opium Blush', an entangled spectacle of Papaver somniferum, or opium poppy as it's more commonly known, in contrasting shades of delicate and dark pink. Curiously converging the "sleep bringing" origins of the poppy with the aesthetics of the decadent Art Nouveau period, this British made soft velvet has been designed to compliment the Opium Blush Wallpaper and Velvet Cushions, with slight variations in scale and design to add even more depth to this enchanting pattern.
Details: Our super soft 370gsm 100% Poly Velvet is sold by the metre, with a repeatable pattern at 52cm, a full width of 136cm, and with a Martindale abrasion testing of 50k. Fabrics over 2m come on a roll to ensure no creasing.
Recommended for: Upholstery, drapery, soft furnishings for domestic use. 
Please note: Fabric made to order so please allow 1-2 weeks for delivery.